Assalamu'alaykum wa rahmatullahi wa barakatuh..
Have just finished reading an article. Well, wanna know how i feel now?
................................................DESPICABLE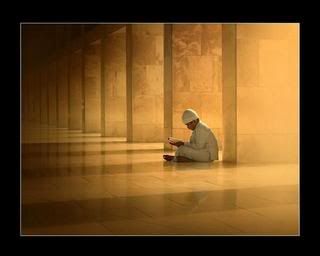 Who's in your heart now?
Allah?
Wa Rasul (salallahu 'alayh wa salm), habeebuna?
Yes?
Alhamdulillah..
May Allah become dearer to you from time to time..
No?
Do something.
Afraid that your heart is SICK or DEAD.
__________________________________
People think they could fill the emptiness in their heart by doing things which they think are right.. But why aren't they feeling content? Tranquil? Fulfilled? Satisfied?...
Because these people, they need to know which direction should they go and which path to take as having the reason in being persistent in this journey alone ISN'T ENOUGH..
"...when you have friends, don't expect your friends to fill your emptiness. When you get married, don't expect your spouse to fulfill your every need. When you're an activist, don't put your hope in the results. When you're in trouble don't depend on yourself. Don't depend on people. Depend on God..."
A very dear friend of mine shared this beautiful article with me.
Just as much as it has touched and moved me, hope it will so to you..
Till we meet again! EnchaAllah :)